SoftWave Shockwave Therapy in Woodridge, IL
Common questions asked by patients: What does SoftWave therapy do? Does SoftWave really work? How much does the SoftWave cost? Is SoftWave covered by insurance? For more information contact us or request an appointment online. We serve patients from Woodridge IL, Darien IL, Downers Grove IL, Lisle IL, Naperville IL, and surrounding areas.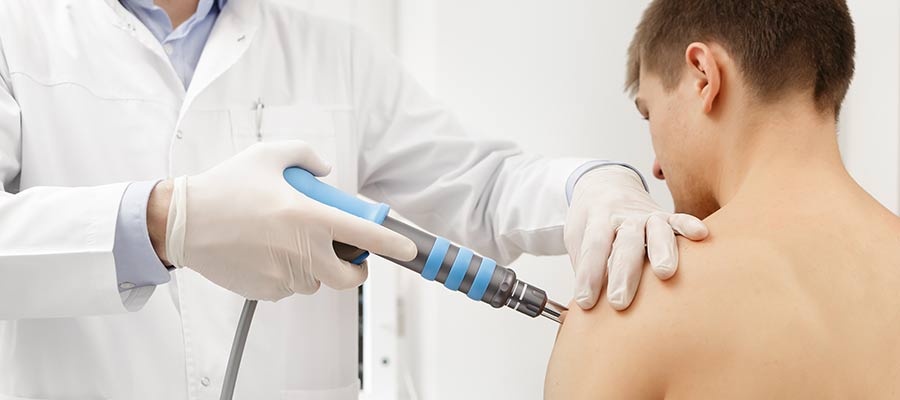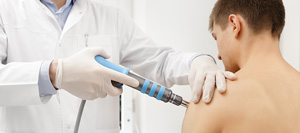 Table of Contents:
What is SoftWave?
What conditions does SoftWave therapy treat?
How does SoftWave work?
What is SoftWave?

SoftWave is a noninvasive treatment for musculoskeletal injuries and wounds. It's a type of shockwave therapy in which a patented applicator device delivers acoustic waves over a large area of painful or injured tissue.

The SoftWave shockwaves promote your body's own biological renewal processes at the cellular level, which means they essentially trigger your body to grow new healthy tissue and bone where you need it.
What conditions does SoftWave therapy treat?

SoftWave therapy is a highly effective solution for many different causes of acute and chronic musculoskeletal pain, including:

– Back pain
– Shoulder pain
– Elbow pain
– Hamstring pain
– Wrist pain
– Heel pain – Achilles tendinitis, plantar fasciitis
– Knee pain – jumper's knee, Osgood-Schlatter disease
– Morton's neuroma
– Shin splints
– Stress fractures
– Nonhealing fractures

SoftWave therapy is also a remarkably effective tool for healing diabetic foot ulcers, venous leg ulcers, and pressure ulcers. The device also improves circulation in people who have peripheral artery disease (PAD).
How does SoftWave work?

SoftWave therapy generates a large positive pressure wave and then a negative pressure wave. This specific combination essentially awakens your body's dormant healing abilities. SoftWave works in multiple ways to encourage tissue regeneration, including:

– Reducing inflammation
– Stimulating new blood vessel growth
– Increasing blood flow to the injury
– Attracting your body's stem cells to the injury
– Prompting scar tissue breakdown
– Stimulating bone spur breakdown
– Fighting infection

The professionals at Advanced Wellness Center perform SoftWave therapy in the office. They smooth a gel over your treatment area, which helps the treatment device move smoothly. As your provider moves the treatment tool, you'll hear some noise. You may feel a bit of discomfort, but most people manage it very well.