Back Pain Treatment Doctor in Woodridge, IL
Common questions asked by patients: How do I know if my back pain is serious? How do you get rid of back pain? How do you know if back pain is internal or muscular? Is it better to sit or lie down with lower back pain? For more information contact us or request an appointment online. We serve patients from Woodridge IL, Darien IL, Downers Grove IL, Lisle IL, Naperville IL, and surrounding areas.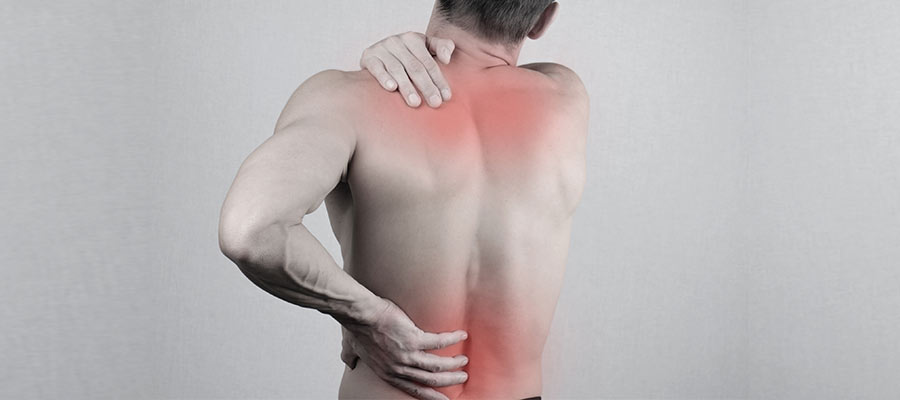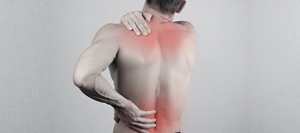 Table of Contents:
What causes back pain?
How do you diagnose back pain?
How is back pain treated?
What causes back pain?

There are many reasons for back pain, but some of the conditions commonly treated at Advanced Wellness Center include:

– Herniated disc

A herniated disc occurs when one of the spinal discs between your vertebral bones develops a crack. The inner contents of the disc then leak out. This leakage can touch a spinal column nerve to cause serious back pain.

The lumbar discs in your lower back are the most common sites of herniation leading to back pain. But, you can also develop neck pain as the result of a herniated disc in your cervical spine.

– Spinal stenosis

Spinal stenosis is spinal canal shrinkage. Your spinal canal is a long tunnel of bone that runs the length of your spine. This canal protects the nerves in your spine. But, spinal canal narrowing can occur with osteoarthritis, herniated discs, bone spurs, tumors, fractures, or other problems.

This spinal canal narrowing pressures the nerves in your spine and can lead to back pain. The lower back is the most common site of spinal stenosis.

– Scoliosis

Scoliosis is abnormal spine curvature. It typically starts at age 10-15. Approximately 85% of scoliosis cases are idiopathic (have no clear cause).

Scoliosis can cause quite varying symptoms from one person to another. If you or your child has severe scoliosis, treatment is very important in preventing progression. Because it causes changes in the spine, scoliosis may lead to back pain.

There are quite a few other possible causes of back pain, so the first step in getting help is a diagnostic evaluation at Advanced Wellness Center.
How do you diagnose back pain?

Advanced Wellness Center uses a variety of diagnostic approaches to identify your back pain trigger. This includes a physical exam, medical history review, diagnostic imaging, and other specific tests.
How is back pain treated?

Advanced Wellness Center uses a variety of treatment modalities for back pain, including:

– Physical therapy
– Chiropractic adjustments
– Spinal decompression
– Vibration therapy
– Rapid release technology
– Medical massage
– Bracing, including scoliosis braces
– Custom orthotics
– SoftWave therapy
– Regenerative medicine, including platelet-rich plasma (PRP)
– Trigger point injections with plant-based Sarapin

At Advanced Wellness Center, treatments are nonsurgical and free of potentially harmful drugs. The multidisciplinary team uses the most innovative treatments to help your body heal itself while generating maximum natural back pain relief.

Use the online scheduler or call the Advanced Wellness Center office to arrange your appointment now.